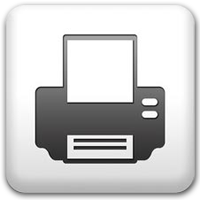 Last updated: 27th September 2021
---
IFRD
Institute of Fuel Research and Development (IFRD), BCSIR
Brief Introduction:
Institute of Fuel Research and Development (IFRD) launched its journey as the Fuel Research Division of the East Regional Laboratories of PCSIR in Dhaka in 1955. In 1967, it was renamed as Fuel and Petrochemical Science & Technology Division of East Regional Laboratories. After the independence, it was renamed as Fuel Division of BCSIR Laboratories, Dhaka. In 1980, the Institute of Fuel Research and Development was established as a separate Institute of BCSIR with two Divisions named Research division and Application division.
Remarkable Functions of IFRD:
Conducting applied research and development (R&D) on solar energy, biogas, biomass, bio-fuel (biodiesel and bio-ethanol), wind energy, and all other renewable energy resources including reuse of waste material for the production of energy.

Qualitative development of different traditional fossil fuels and conduct research and development on cost-effective consumption of electricity and fuel.

Analytical Service is provided for testing of the qualitative value of fossil fuel as well as different kinds of renewable energy resources and related products such as Solar cells, Solar panels, batteries, etc.

Consultancy Service is provided to all Government and Non-Government organizations about Improved Cook Stove (ICS), Biogas, Solar energy, and all kinds of fuel energy.

Different products and technologies innovated by the Institute of Fuel Research and Development are disseminated to various levels of entrepreneurs by intensive training programs on Improved Cooked Stove (ICS), Biogas and Solar energy technology, etc.

Supervision of Graduate and Post Graduate (Masters, M.Phill., Ph.D.) thesis related to power and energy.
Remarkable Achievements of IFRD:
Different types of 50-65% energy-saving improved cookstoves have been developed. Under the Annual Development Project (ADP), more than 3,00,000 improved cookstoves have been disseminated and 11,000 people have been trained who are working in more than 300 institutions to disseminate improved cookstoves. For the activities on improved cookstoves, BCSIR achieved National Environment Award in 2013.

Innovation and development of floating dome, fixed dome, portable fiberglass, and space-efficient biogas plants for the production of biogas from degradable waste and 1543 people have been trained on biogas technology and more than 30,000 biogas plants have been disseminated throughout the country. In 2013, BCSIR achieved the best research award from the Power division of Bangladesh.

The invention and development of different products and technologies like a solar oven, solar dryer, solar hot water system, downdraft improved cookstove, solar hat useful for farmers and labors, instant charging station, solar backpack, brake oil, machine oil, radiator coolant, solar oven suitable for cooking inside the home, commercial solar dryer, energy-saving LED light, digital arsenic kit, etc.

The installation of solar, wind, and micro-mini hydro energy resource assessment and wind pump and experimental wind-electricity turbine for the first time in our country under the Annual Development Project (ADP).

The installation of solar energy laboratory of international standards and starting the research work for the invention of the thin-film solar cell of a reduced price for the first time in our country and the achievement of innovative prize in a competition of Power division for the recognition of this research.

Achievements:

234 Scientific Publications (Journal Articles, Book Chapters, Conference Proceedings), Obtained 102 Intellectual Properties (45 Patent Rights and 57 Industrial Processes), and Supervision of research work (Thesis) of more than a hundred students.

IFRD
Chairman
Professor Dr. Md. Aftab Ali Shaikh
Chairman, BCSIR
August 26, 2020, Professor. Md. Aftab Ali Sheikh joined as Chairman of BCSIR.
Director
Dr. Shahin Aziz
Director (Addl. Charge)
IFRD, BCSIR
Event Calender
Central Services

Emergency Hotline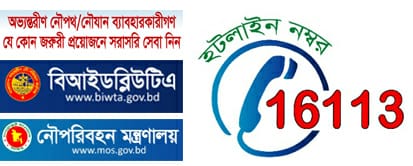 Innovation Corner
Social Media